The craft brought to perfection becomes art
Wooden stairs
Wooden stairs with a self-supporting structure as well as concrete, in a modern or classic style. All outputs are made on a customer-specific request. We invite you to visit our showroom at the company's headquarters (Piotrowice, ul. Ogrodowa 13, 55-311 Kostomłoty – access from Wrocław direction about 30 min) where you can see and walk through five different, well-appointed stairs. There you will find modern staircases, folded staircases, classical staircases.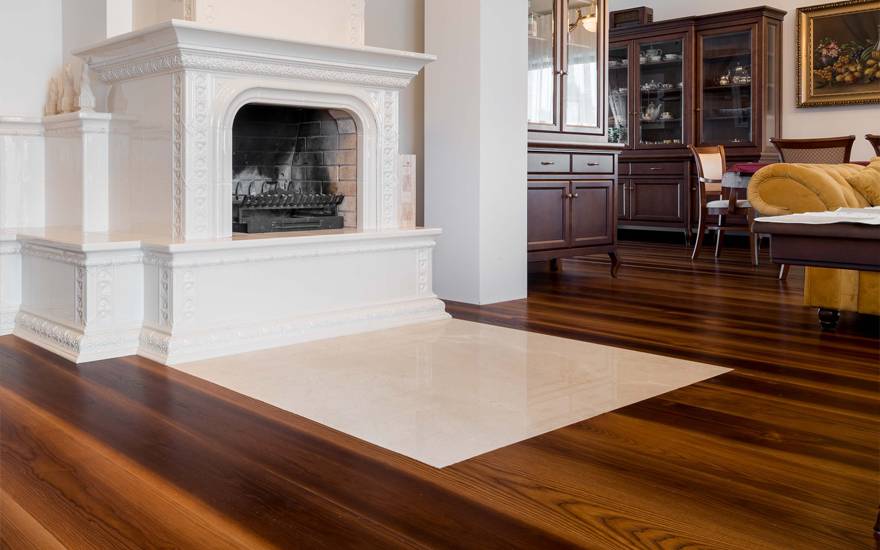 Wooden floors
The floorboards we make are unique. They can be as long as 9 m and can be between 16 and 35 cm wide. We have a patented system for installing boards on floor heating. Depending on the customer's requirements, it is also possible to combine a wooden floor with stones or tiles, without the use of non-esthetic strips or cork, finishing the contacts between the materials.
We invite you to visit our exhibition hall (Piotrowice 125, Kostomłoty - from the direction of Wrocław, lower silesia), where you can see m.in. installed boards, and choose and compare a wide range of wood, widths and board finishes.
THE ADVANTAGES OF OUR BOARD ARE:
length up to 9 m
width up to 35 cm
individual fulfillment of each order
settlement for mounted floor area only (no waste)
optional board thickness: 16mm or 20mm
we have a patented system for mounting boards on floor heating
in addition, we offer a transport with assembly